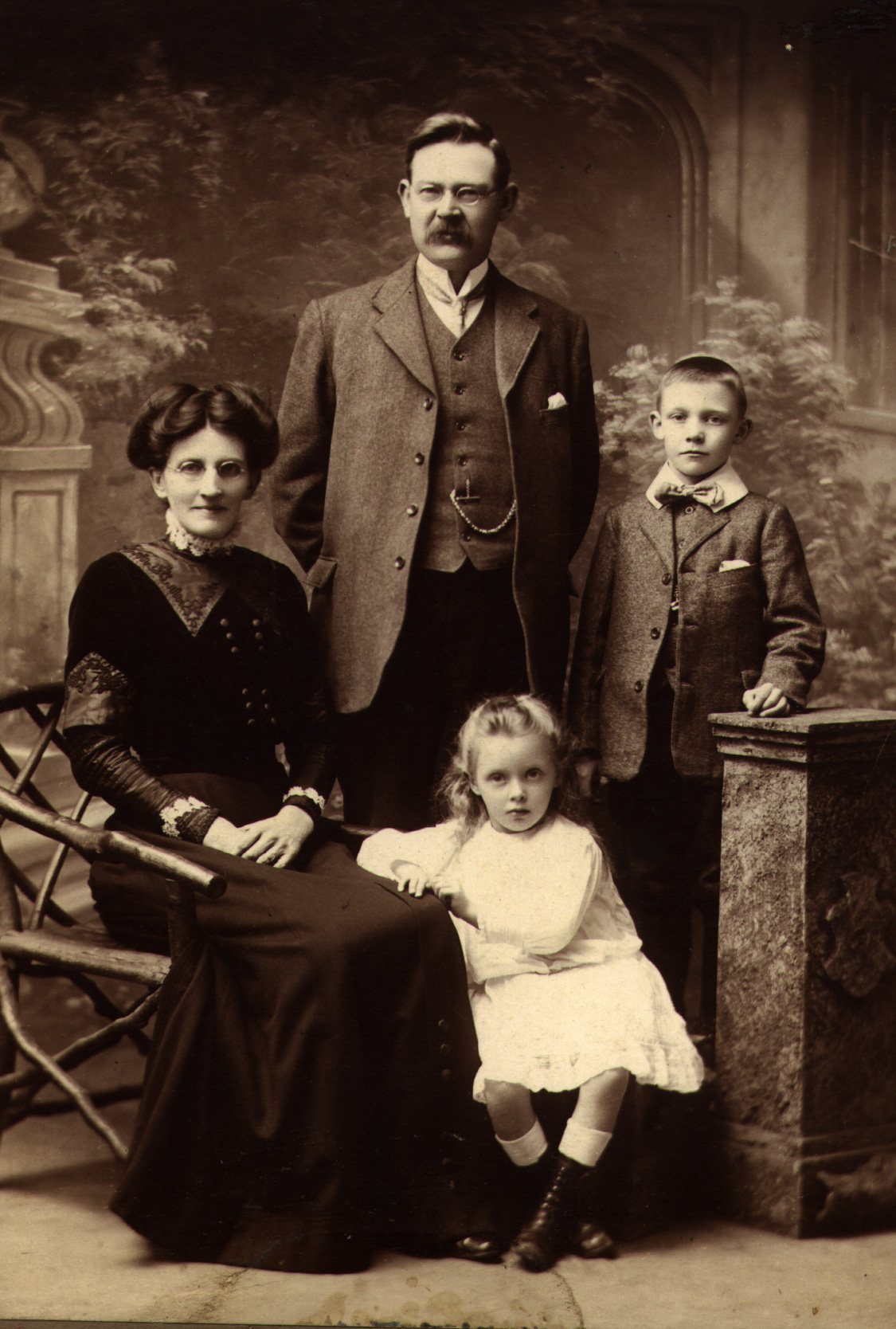 Contents
Introduction

Welcome to our Ancestral Tree
This document contains ancestors of Lois (TARBIT) and Graeme SALEEBA.
Lois's names are mainly in Northumberland, Cornwall, Lancashire and Scotland in the U.K., as well as in Australia.

Graeme's are from Australia, Ireland, Syria, Devon in the U.K. and CT, U.S.A.

The photograph above shows the family of Isaac TARBIT & Jessie Jane Grosset, with their children Isaac and Agnes, taken at Throckley, Northumberland, before their departure for Australia in 1912.

All people born after 1920 have been deleted from this list. Further information can be given on enquiry. All people on this tree are connected to us except for some unrelated USTICK entries.

Birth dates are shown as eg. "Jun 1840" when I have an exact month for the baptism.
Birth dates shown as eg. "abt 1840" are estimations.
Birth dates shown as eg. "1840" are taken from Census or other records.

The tree would have fewer branches had it not been for the help of many people around the world and I thank them all for that help and information.
Contact